Revised CBSE Class 12 Date Sheet For Board Exams 2019
Revised CBSE Class 12 Date Sheet For Board Exams 2019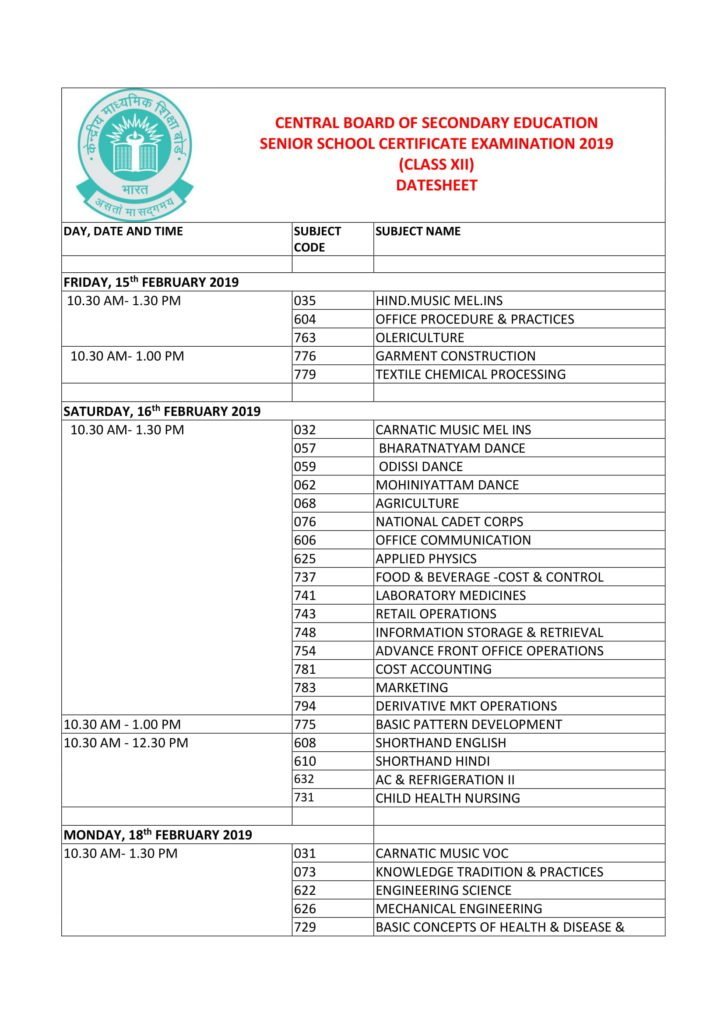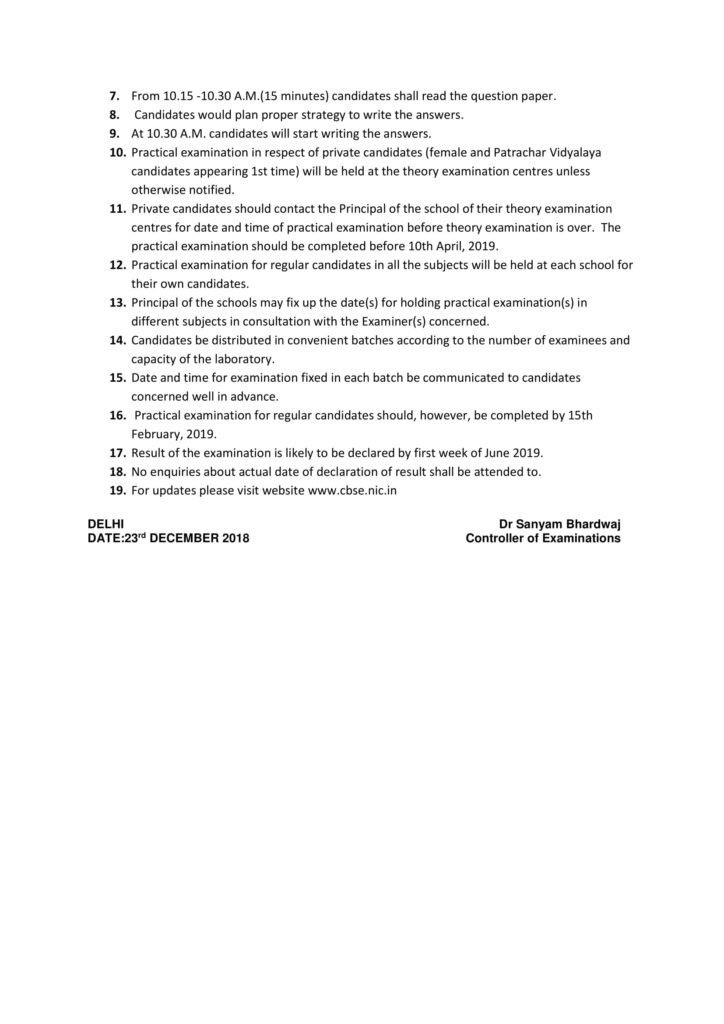 Last date for submission of the List of Candidates (LOC) for Class-X and Class-XII Boards examination was over on 14.12.2018. From the data collected in LOC, Date Sheet of Boards examination is prepared based on the subject combinations opted by the students of Class-X and Class-XII. It has been observed that this year students have opted about 30,000 combinations of subjects in both the classes. This year, as Board has also decided to conduct the examination of skill subjects in latter half of Feb, 2019, efforts were made to declare the Date Sheet at the earliest. CBSE has finalised the Date Sheet of Boards examinations of Class-X and Class-XII and the same has been hosted on website for the information of stakeholders for their information and necessary action.
While preparing the Date Sheet, following have been kept in mind:-
Students may get sufficient time between the examination of important subjects
Dates of competitive examinations may not coincide with the Boards examinations
Delhi University admission schedule as per orders of the Hon'ble High Court, Delhi
Distribution of students to avoid rush at examination centres
Examination of the subjects offered by small number of students is conducted early so that less number of schools is involved/ disturbed.
Students may get more time for preparations by early announcement of Date Sheet.
All Gazetted and Restricted holidays.
School staff involved in the conduct of examinations & parents etc may make their summer break plan accordingly.
Wishing a GOOD LUCK to all of its students.
Download CBSE Class 10 Date Sheet For Board Exams   
Download CBSE Standard 12 Date Sheet For Board Exams
Conduct of Practical Examinations and Uploading Marks For CBSE Class 12 Board Exams 2019